Bridgwater Carnival Live Stream
Bridgwater Carnival 'Through the Decades' virtual carnival
We will be streaming a 'through the decades' virtual carnival here and live on Saturday 6 November 2021 commencing at 7pm.
Due to the COVID-19 Pandemic and the cancellation of our 2021 carnival, we are producing a 'virtual' Bridgwater Carnival featuring 100 clips of entries from Bridgwater Carnivals between the years 1981 and 2019, none of which were featured in 2020. You will be pleased to hear, for this unique live stream to happen, none of us will need to worry about Covid restrictions.
More detail on this exciting project is on our website, and the film will also be available on DVD and our Vimeo site from Sunday 7th November.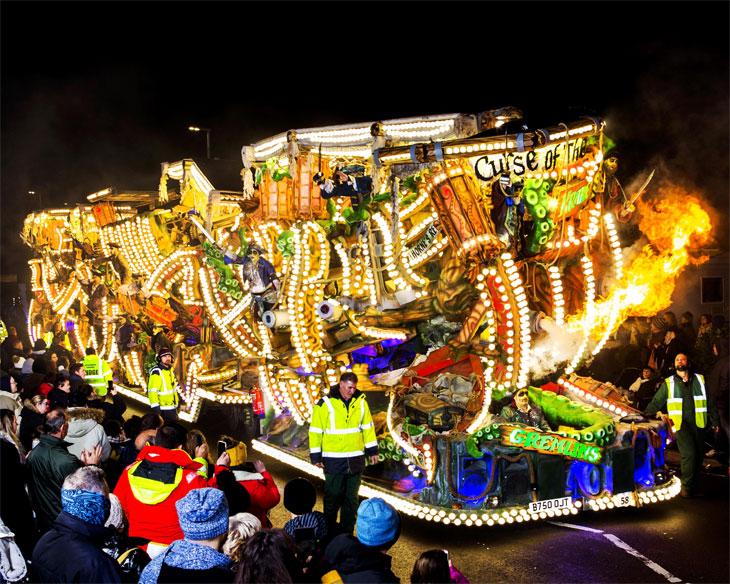 We hope you will be able to join us again on Saturday 5th November 2022 live or online at 6pm for our 2022 Bridgwater Carnival.
However as with everything there is a cost so we would appreciate it if you feel able to make a donation to our charity – Bridgwater Guy Fawkes Carnival – Registered Charity No.: 1120551 This can be done by clicking the donate button.